Heading out on your Bluffton-Savannah day trip? How far are the two cities from each other? You are not alone! Many travelers often wonder about the distance between these two Georgia gems, from families to couples.
In this blog, we will tell you how far Bluffton is from Savannah and provide information about the best routes and transportation options to get there. Also, we will list the best spots to visit on your Bluffton-Savannah drive. So let's get started!
Bluffton and Savannah
Bluffton is a charming town located on the banks of the May River in Beaufort County, South Carolina. It is renowned for its scenic views, unique culture, and vibrant art scene. The streets of Bluffton are lined with historic buildings and galleries that showcase local artwork. Nature lovers can explore the miles of trails in the nearby forests or stroll along the riverfront.
Savannah stands out for its unique blend of old-world charm and modern amenities. This coastal city boasts a lively art community, excellent restaurants, and inviting streets with lush gardens. Savannah is also home to many historic sites like the Juliette Gordon Low Birthplace, the Cathedral of St. John the Baptist, and Forsyth Park.
How far is Bluffton from Savannah?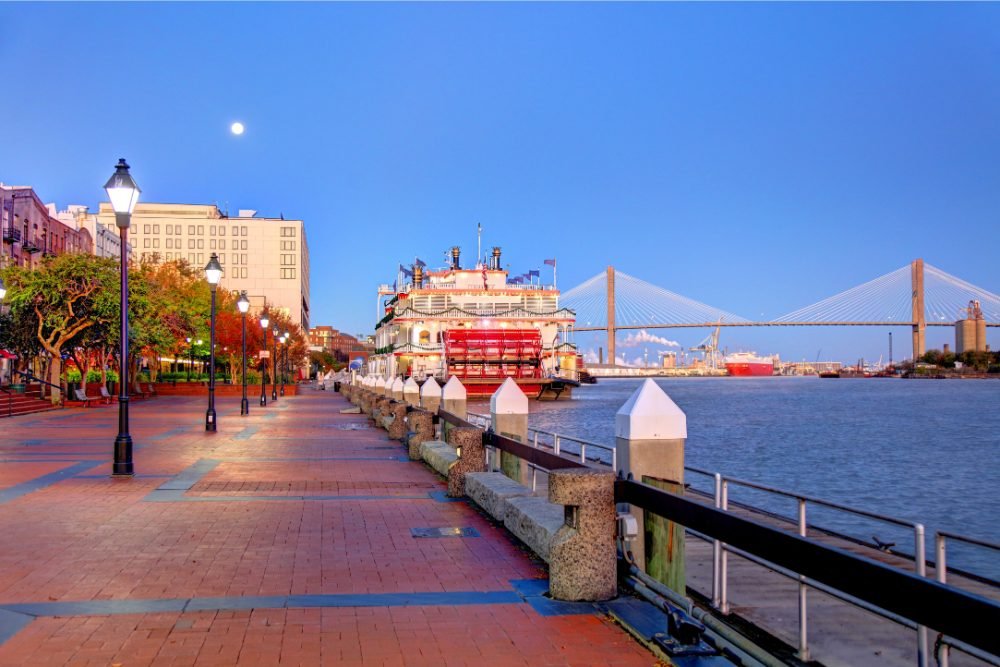 The distance between Bluffton and Savannah can vary depending on the route taken. The best route is SC 46 W/May River Road and SC-315 S, considered the best route to travel by car. This route's approximate distance between Bluffton and Savannah is 23.9 miles. Reaching your destination will take approximately 38 minutes if you don't take any breaks.
If we explore the route, it has a few turns along the way. This route will take you through Pritchardville, a small South Carolina town. It is known for its rural beauty and offers plenty of outdoor activities. As you drive along this route, you will also encounter several interesting places, such as the Bluffton Oyster Factory Park and Hunting Island State Park.
Bluffton-Savannah Transportation Options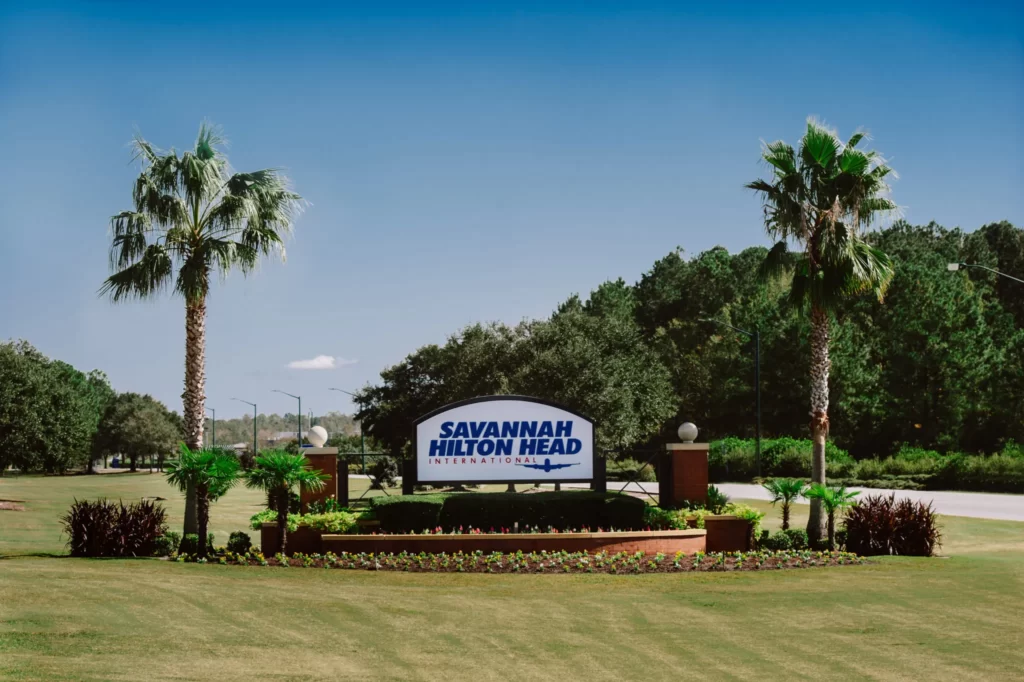 If you plan to journey from Bluffton to Savanna by car, the SC 46 W/May River Road and SC-315 S is the best for you. But you still have other options. Here are some other transportation options that you can explore.
Public Transit
The public transit system in Bluffton and Savannah is very efficient, allowing travelers to reach their destinations quickly and conveniently. You can take a bus or train from one city to another, which is usually the most economical option. Ridesharing services are also available, which can provide you with a cheaper fare.
Taxi
You can hire a taxi if you are looking for a convenient way to travel. Taxis are available at Bluffton and Savannah, making it easy to get around. However, this will be the more expensive option, so plan accordingly.
Professional Transportation
Professional transportation is the way to go if you want to travel in style and are not in the mood to compromise comfort and convenience. You can hire private car services from Bluffton to Savannah, providing you with a luxurious ride and professional drivers. And don't worry about finding a reliable service because the one and only Palmettoride is there to take you safely to your destination.
Palmettoride has a fleet of luxury SUVs and a team of experienced, professional drivers that will make sure your Bluffton-Savannah day trip goes smoothly.
Here are the transportation services that Palmettoride offers from Bluffton to Savannah:
Chauffeur Service
The chauffeur service is perfect if you are looking for a comfortable and luxurious ride to Savannah. Your professional driver will pick you up from your Bluffton address and take you all the way to Savannah in style.
Corporate Car Service
If you prefer to travel with friends or colleagues, the corporate car service is exactly what you need. Palmettoride's corporate car service can accommodate up to six people, depending on which car you choose.
Special Events Transportation
There's no need to worry if you are looking for transportation for a special event in Bluffton, Savannah, or other nearby places. Palmettoride has a special events service that will provide you with the perfect transportation solution for any occasion, such as weddings, birthdays, anniversaries, proms, or any other special events.
Book Your Ride with Palmettoride!
3 Best Spots on Bluffton-Savannah Drive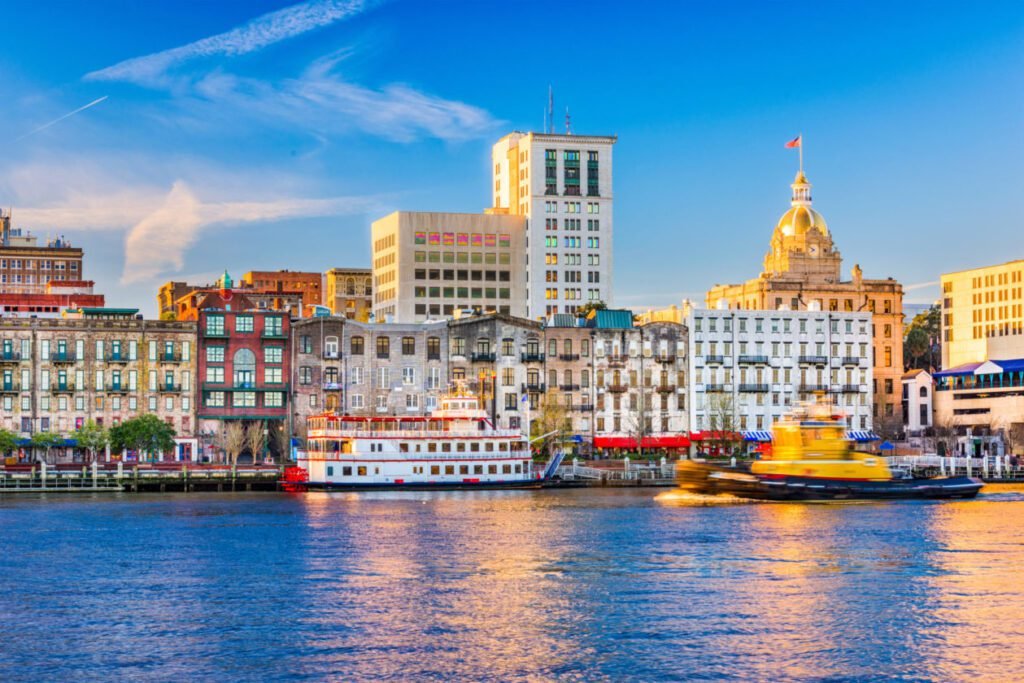 Here are 3 of the best spots to visit on your Bluffton-Savannah drive:
1. Colonial Park Cemetery
Constructed in 1750, Colonial Park Cemetery sits just outside the city and has a rich history that transcends its years. It was once a burial ground for Savannah's earliest settlers, including victims of an 1820 yellow fever epidemic, and more recently, a site for Union Army soldiers during the American Civil War. Even more noteworthy is that among its gravesites lies that of Declaration of Independence signer Button Gwinnett.
2. Tybee Island
Visiting Tybee Island is a must-do when planning a trip to Savannah from Bluffton! The island boasts wide, sandy beaches lined with palm trees, perfect for a relaxing day in the sun. South Beach is particularly popular and features a pier and pavilion for soaking up the island's atmosphere.
Tybee Island has a bit of history to explore, with a still-functioning 18th-century lighthouse and the 19th-century Fort Screven featuring concrete gun batteries. The Tybee Island Light Station and Museum is housed in Battery Garland and focuses on local history.
3. Forsyth Park
Forsyth Park is an essential stop on any drive from Bluffton to Savannah. Located just a few miles from the city center in the heart of Savannah's historic district, this 30-acre urban park is great for stretching your legs and taking in some of the city's most iconic sights.
Forsyth Fountain is the park's most popular attraction. Built-in 1958 to mimic Peru's Place de la Concorde fountains, it has been featured in several Hollywood films and is the perfect spot for a photo op. The park also boasts a Confederate Memorial, an outdoor theater, a cafe, and plenty of courts for tennis, soccer, bocce, and basketball.
Takeaway
So, if you want to travel from Bluffton to Savannah, the best route is SC 46 W/May River Road and SC-315 S. It is the most efficient route and offers plenty of opportunities to explore exciting places. And remember to hire a reliable transportation service, like Palmettoride, to ensure your journey is comfortable and memorable.