There is no better place to experience the Lowcountry than Beaufort, SC. Whether looking for a peaceful waterfront getaway or a fun-filled family vacation, RV camping in Beaufort will provide an unforgettable experience. To help you find the perfect campground, we have compiled a list of the top 7 RV parks near Beaufort, SC. And don't miss the end because we will share some helpful tips to make your stay unforgettable. So, without wasting time, let's jump straight into the list!
1. Hunting Island State Park
Hunting Island State Park is a popular tourist destination attracting more than one million visitors annually. You can explore five miles of stunning beaches, a historic lighthouse, and the amazing Nature Center with its live reptiles and exhibits.
The park suffered serious damage from Hurricane Matthew in 2016 but has since undergone major repairs to the lighthouse and roads, making it a safe and enjoyable place to visit. The Nature Center also has regular programs and guided tours, making it a must-see spot in Beaufort, SC.
2. Tuck In The Wood Campground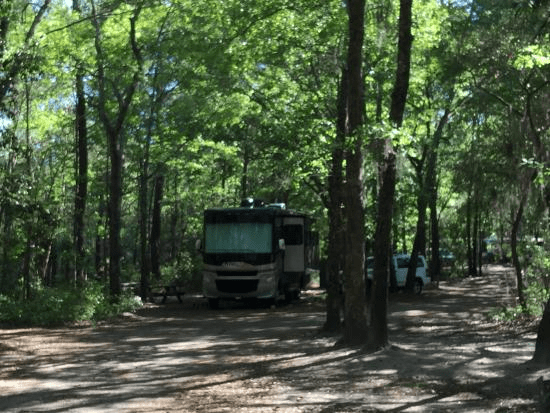 With Tuck In The Wood Campground, you can either take a peaceful retreat in the rural, natural setting away from it all or explore nearby attractions like Historic Beaufort. Located just 12 miles from Hunting Island State Park and 45 minutes from Hilton Head Island, it is the perfect spot for outdoor enthusiasts.
Enjoy the beautiful South Carolina Lowcountry with access to the most pristine waters and take advantage of monthly rates for "snowbirds." This RV park offers 80 RV and tent sites with 30 amp and 50 amp electricity, a clean bathhouse with hot showers and restrooms, a recreation hall, a stocked freshwater fishing pond, a playground, horseshoes, and a basketball court.
3. Beaufort Waterway RV Park
Beaufort Waterway RV Park offers an exceptional camping experience in downtown Beaufort. Located near the waterfront, this park has everything you need to enjoy your stay in the Lowcountry.
Whether you want to explore nearby attractions, take a boat ride along the waterway, or relax under the stars, plenty of activities will entertain you. With its convenient location, spacious sites, and sparkling pool, it is no wonder Beaufort Waterway RV Park is a favorite among travelers.
4. Rivers End Campground & RV Park
River's End Campground & RV Park is the perfect spot for a beach escape to Tybee Island, just 1.5 blocks away. Nestled in Savannah's historic and scenic landscape, you can soak up the island's stunning beaches while still having all the amenities of a contemporary RV park.
At River's End, you will find over 100 sites with various services, ranging from total hook-up capacity with water and sewer and free cable to more basic water and electric service only. For those looking for a bit more adventure, there is even primitive tent camping available.
5. James Island County Park Campground
James Island County Park Campground will give you the ideal home base to explore all Charleston and the Lowcountry offers. With 643 acres of lush scenery, you can't help but feel refreshed and rejuvenated by the tranquil surroundings. And with cottages and campgrounds offering all the comforts of home, you can relax and enjoy the beauty of nature at your own pace.
It is the perfect place to spend quality time with your loved ones and reconnect with nature. You are just a short drive from downtown Charleston, where you can enjoy the city's unique attractions, fine dining, antique shops, and sandy beaches.
6. Broad River Campground & RV Park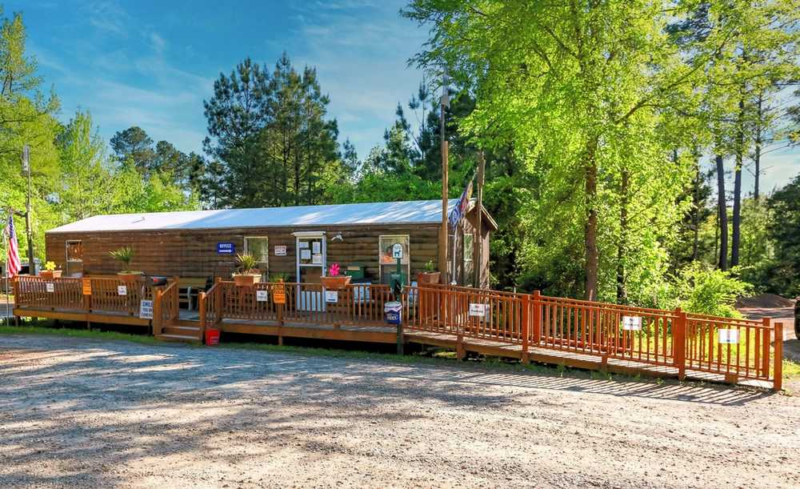 Located on the south bank of the Broad River, where it meets the Savannah River on Clark's Hill and Thurmond Lake, Broad River Campground & RV Park is a picturesque spot for an RV vacation. Open year-round, the park offers 31 campsites ranging from single sites to double and triple sites, perfect for a small family or larger group.
All sites have electrical hookups, and the park features a convenient boat ramp, two fish cleaning stations, and a shower/bath house for added comfort and convenience. This RV Park is ideally situated for exploring the historic area around Petersburg, including unique shopping experiences like consignment stores, local merchandise, and gift shops.
7. Hilton Head Harbor RV Resort & Marina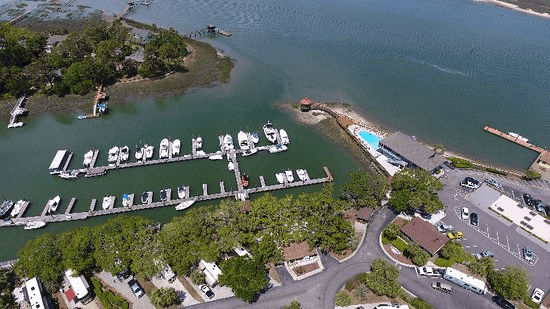 You are in for a real treat when you stay at Hilton Head Harbor RV Resort & Marina! Located on the north end of beautiful Hilton Head Island, this luxury resort offers a semi-tropical atmosphere with its waterfront location on the Intracoastal Waterway.
Here, you will find sites large enough to accommodate most campers or big rigs, complete with concrete pads and all the amenities you need for a comfortable stay. Some amenities include 30 and 50-amp service, cable TV, extended wifi, two swimming pools and hot tubs, a sun deck, and more!
Tips to Enjoy Your Trip to RV Parks Near Beaufort, SC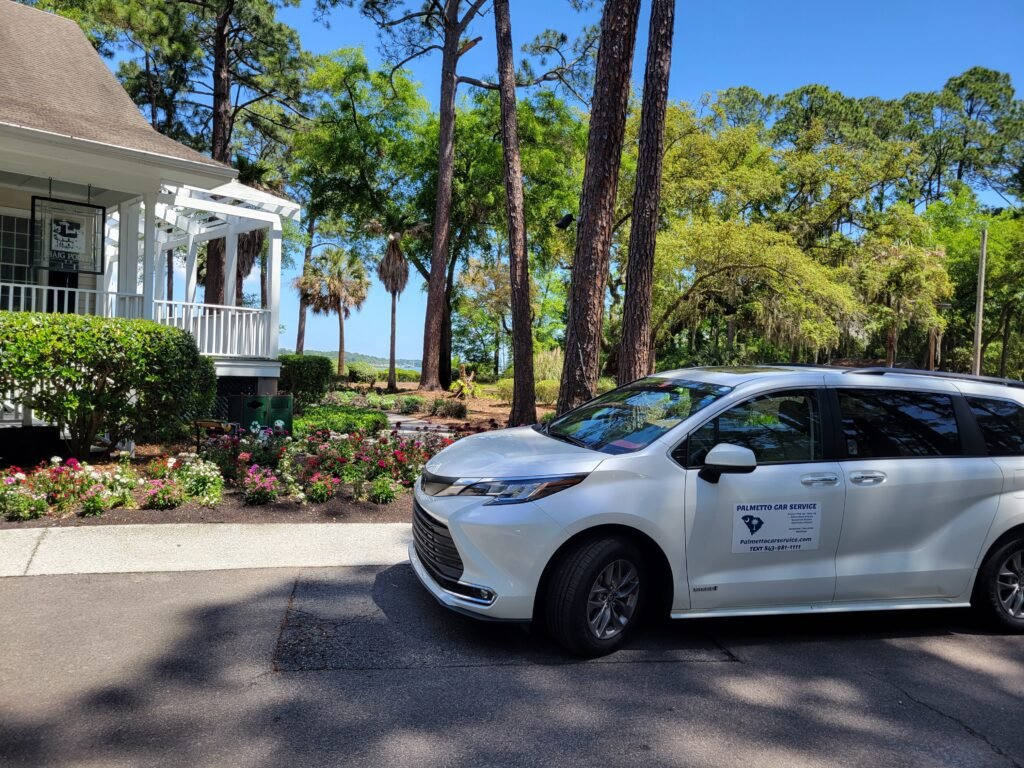 Before you hit the road and head to any of these RV parks near Beaufort, SC, here are some tips to make sure your trip is smooth sailing:
Book your campsites well in advance to ensure availability.
Hire transportation services like Palmettoride, where you get the best vehicles and experienced drivers who remember every route at their fingertips.
Research the park beforehand and check for any size, equipment type, and pet restrictions.
Bring a first aid kit, fire extinguisher, and other safety items
Be aware of the local wildlife and take necessary precautions to protect yourself and your family.
Always check the weather before traveling and plan accordingly.
Ensure you have all the necessary documents, such as your driver's license and insurance papers.
Takeaway
RV parks near Beaufort, SC, offer a great opportunity to enjoy the beauty and culture of the Lowcountry. Whether you are looking for a peaceful retreat away from it all or seeking an adventurous escape, these RV parks provide a perfect combination of amenities and attractions to make your trip unforgettable. Just hire Palmettoride's transportation services, and you are ready to embark on an adventure!